Tomorrow is St. Valentines Day. You know…the one day out of the year you're supposed to show your significant other that you love them. Ha! I personally despise Valentines Day (and no…it's not because I am single). Who would have given you that idea?! I dislike it because of the whole commercialized idea behind it….it's the same reason I hate Christmas so much. Lets shower each other with gifts and flowers that we don't necessarily need. We all know later on down the road that stuffed teddy bear your bf/gf gave you is going to end up going in to the donation pile and those flowers aren't going to last forever. Let's not waste money on such trivial things. Feed me pizza or take me on a night hike. I wanna do something worth my while!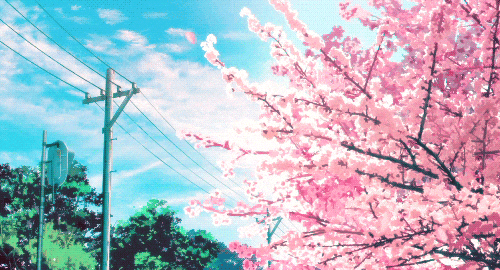 Man…I'm an asshole.
Eh. Oh well!
Since I will be at work most of the day tomorrow I figured I would get my lovey dovey post in now. I wanted to go over some of my favorite Young Adult literary couples. Just a quick little notion since I haven't been writing very much recently. Damn head colds! GAH!
I'll start off with my current fav couple!
1. Luna & Fowler-Reign of Shadows
As I stated in my most recent book review I ADORE everything about Luna and Fowler in Reign of Shadows. These two complete my soul! I was so so happy to have picked up this book last month and then Rise of Fire came out last week. It was SUPERB! I highly recommend this duology if you want something amazing to read. The perfect blend of dark fantasy, romance, action and characters!
2. Grace & Sam-The Shiver Trilogy
If you are a HUGE fan of Maggie Stiefvater (like me) than you have to love Grace and Sam from The Shiver Trilogy. It is like a give in! I know a lot of people didn't give this trilogy a shot because of the whole Twilight hype back in the day, but these books are FAR MORE SUPERIOR than Twilight ever will be. Maggie's writing is so beautiful and complex and compelling that you get so entangled in it. I was so invested in Grace and Sam that I didn't want their story to end. I was happy about getting more of Isabel and Cole's story though 🙂
3. Laurel & Tamani-Wings (The Laurel Series)
First off…If you haven't read this series then STOP what you are doing! Go and purchase these books right meow! LIKE MEOW! I definitely fell in love with Tamani the first time he showed up in Wings. He's this perfect faerie boy who is charming and witty and all around perfect in every way! You can't help how you feel about characters sometimes. Of course Laurel is caught up in a love triangle but that doesn't stop Tamani from trying his hardest to win Laurel's heart! I need to reorder these books so I have them in my permanent collection.
4. Morgan and Basil-Perfect Ruin

I love Morgan and Basil because these two are already together when Perfect Ruin starts out. It's nice to see a couple who understands each other on a different level. They are committed to each other and yet they still push the boundaries of what a normal couple who be like if they were courting each other. I love the push and pull between two characters. You give a little to get a little…if you know what I mean. Like I have said before I live for the "almost" moments between two people. Those scenes are what bait me to read me of the story.
5. Maxon & America/Eadlyn & Eikko-The Selection Series
Of course everyone loves Maxon and America but I lean more towards Eadlyn and Eikko. Yes! I dare say it! I love dark haired boys. Tall, dark, and handsome is my weakness. Forgive me my fragile heart! But these two couples are just fun and exciting. You can't help but love them. We all want that fairy tale romance and who the hell doesn't want to marry a prince/princess?! I know I do 😉
6. Ella and Penn-Perfected
Perfected is another one of those guilty pleasure reads. You can't help but get ensnared by its story. It's about a girl trying to break free of her confinement and the boy who loves her is risking everything he has just for her. Penn is just EVERYTHING! He is a new crush of mine. Perfected is the same concept as Wither by Lauren DeStefano. I do also adore Rhine and Gabriel ❤ These two books have pretty similar parallels if you break each story line down. I highly recommend reading both!
7. Cassia and Ky-Matched
Zero F's are given on this choice! I know a ton of people disliked this series but I LOVED it! This story was poetic as much as it was justified. I loved the relationship between Cassia and Ky. It was forbidden but it was also meant to be. Of course you are going to be with the one you love whether society agrees with it or forbids it. If someone tells me no then I have no doubt in my mind that I am going to do just the opposite. I am going to do whatever it takes to break free of my chains and be with the person I want to be with…and that is exactly what Cassia did for Ky. I love that she had the ability to be with him even when she knew it wasn't going to be easy. That is true love right there my friends!
8. Nora and Patch (Jev)-Hush Hush
Yeah…Patch is my weakness! I love love love Jev so so much! Handsome, broody, kind of an a-hole when it comes to certain instances….what's not to love?! Haha…everyone loves a bad boy with a heart of gold. It is what makes the world go round. Nora and Patch are another one of those couples who dislike each other at first but you know they have some serious chemistry. It is a given in! You can't have one without the other. This series makes my heart happy!
9. Bethany and Xavier- The Halo Trilogy
Oh look! Another series about angels but this time they aren't fallen! Beth and Xavier are just too freaking cute! Another pair that I fell in love with from the very beginning. This series doesn't get enough attention. I suggest reading it if you like the correlation between Heaven and Hell. I promise you will be hooked! It's super duper delicious.
10. Celia and Marco-The Night Circus
While the Night Circus isn't primary romance driven you still get some romance thrown in. In a way this story doesn't even really need romance…it's almost like a bonus ingredient added. Celia and Marco are to die for! I love their stories and character development in this book. It is a romance for the ages! You can't help but ship them together while reading this book.
---
BONUS PICKS:
Hazel and Jack-The Darkest Part of the Forest
A and Rhiannon-Every Day
Cara and Sam-The Accident Season
Katniss and Peeta-The Hunger Games
---