Happy Monday my pandas!
I just wanted to make a fun little post for today! I thought an anime edition of "Would You Rather" would be perfect. I am also going to challenge some fellow anime bloggers to do this tag as well!
So I am tagging @andrealinia, @karandi, @TPAB~, @D, @Yukinocake, @Izanaginookami, @LynLyn, and @OG-Man.
This is pretty much for shits and giggles, but I thought maybe you guys would like to join in on the festivities. It isn't often that I tag other anime bloggers. I wanted to share the wuvs with you all! LET ME LOVE YOU!
---
1. Would you rather be able to go Super Saiyan or…

be able to catch real Pokemon?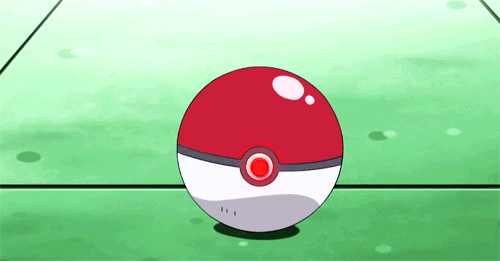 Answer: Catch real Pokemon for sure! Gotta love dem Pokemon's. ❤
---
2. Who would you rather have as your body guard?
Spike from Cowboy Bebop or…
Vash the Stampede from Trigun?
Answer: Spike from Cowboy Bebop of course! 
---
3. You are suddenly gifted with super strenght. Who would you rather fight?
Vegeta from Dragonball or…
Saitama from One Punch Man?
Answer: Probably Saitama even though he wouldn't take the fight seriously. 
---
4. Would you rather wear Senketsu or…
Junketsu?
Answer: I'll go with Senketsu! :3
---
5. Which video game world would you rather live in?
Sword Art Online or…
No Game No Life?
Answer: No Game No Life is tempting…but I am gonna have to go with Sword Art Online as long as I can be in Alfheim! 
---
6. Would you rather be the "yandere" or…
kill the "yandere?"
Answer: I would definitely be the "yandere." I mean…you gotta take your aggression out sometimes 😉 
---
7. Would you rather go through horrible trauma in an anime (e.x. like Another) or…
die heroically in an anime?
Answer: Die heroically. Who the hell wants to go through torture or trauma? Not me my friends!
---
8. Would you rather have the Death Note for 2 hours or…
super/magic powers for 24 hours?
Answer: I would probably get more done with super/magical powers than the death note. Yeah…I'm gonna go with that. 
---
9. Would you rather be able to transform into an animal or…
Be an animal spirit of your choice?
Answer: This one is super tough! It would be amazing to be both of these but I think I am going to have to go with be an animal spirit of my choice.
---
10. Last but not least! Would you rather watch all the future anime being made/created but not be able to see past anime or…
only watch anime that was already created without being able to watch new anime?
Answer: I would probably have to choose to watch future anime only. At least all the ones you watch would be considered "old" anime after that. 
---
If you do decided to do this tag then feel free to change up the questions! I went with ones that I thought would be more interesting. I tried to stay away from "yes" or "no" questions as they seem pretty boring. I love the "would you rather" questions that make you think/ones you have to put more thought into. As always thank you for joining me on this journey! I hope everyone has a great 4th of July if you are in the U.S.! Remember to stay safe and have lots of fun!
---
Disclaimer: All imagery and photos come from searching for them on the internet. I have no claim or right to them.