PANDAS!
It's officially the 3rd day of Halloween. I hope everyone has been enjoying their fall season so far. I mean we've only been into the season for about 2 and 1/2 weeks…but if you're anything like myself everyday is fall once September 22nd hits. I just love everything that is warm and cozy and soft ❤
Fall is a great season! One of my personal favorites right along with late spring. You know right before summer truly hits (and before it's a billion degrees out). That perfect in-between season that just makes you feel zen and serene. I love that feeling of peacefulness. It always makes me reevaluate my life choices XD
Since we are (finally) into the month of October I thought I would kick this Tuesday off with my favorite horror/creepy/thriller anime. Some of these choices will either be gory, psychological, or all around mysterious. The horror genre is my absolute favorite (in anime and in regular movies…even though movies just go for the gore factor these days). I'm hoping you guys can find some interesting picks on this list and enjoy them just as much as me! I mean…this is why I make these list anyways.
Let's get this party startled! (I love me some good puns) 😉
---
1. Hellsing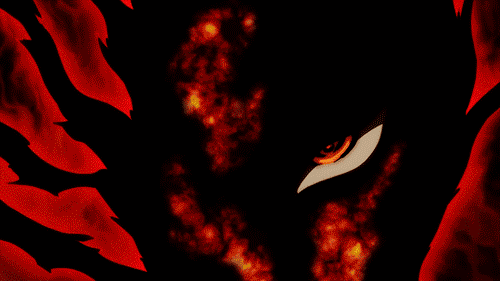 Anime synopsis:
"Hellsing, an organization specializing in dealing with supernatural threats, is called in to eliminate a vampire that is turning the villagers of Cheddar into ghouls. To put an end to this, the leader of the organization, Sir Integra Fairbrook Wingates Hellsing, dispatches her most formidable asset: a powerful vampire known as Alucard.
Armed with only a single handgun, Alucard wreaks havoc on the monsters plaguing Cheddar. However, a young police officer, Seras Victoria, gets caught up in the chaos and becomes mortally wounded as a result. Taking pity on the girl, Alucard gives her a choice: die as a human or live on as a vampire. Seras accepts his offer and begins a new life as a member of Hellsing.
Though it was her decision, Seras struggles with the fact that she is no longer human. Nevertheless, she must embrace being a creature of the night soon if she wants to survive on the front lines in the fight between humans and the supernatural."
---
2. Another
Anime synopsis:
"In 1972, a popular student in Yomiyama North Middle School's class 3-3 named Misaki passed away during the school year. Since then, the town of Yomiyama has been shrouded by a fearful atmosphere, from the dark secrets hidden deep within.
Twenty-six years later, 15-year-old Kouichi Sakakibara transfers into class 3-3 of Yomiyama North and soon after discovers that a strange, gloomy mood seems to hang over all the students. He also finds himself drawn to the mysterious, eyepatch-wearing student Mei Misaki; however, the rest of the class and the teachers seem to treat her like she doesn't exist. Paying no heed to warnings from everyone including Mei herself, Kouichi begins to get closer not only to her, but also to the truth behind the gruesome phenomenon plaguing class 3-3 of Yomiyama North.
Another follows Kouichi, Mei, and their classmates as they are pulled into the enigma surrounding a series of inevitable, tragic events—but unraveling the horror of Yomiyama may just cost them the ultimate price."
---
3. Blood C
Anime synopsis:
"Peaceful schoolgirl by day, fearsome monster slayer by night, Saya Kisaragi is leading a split life. Equipped with a ceremonial sword given to her by her father for sacred tasks, she vanquishes every monster who dares threaten her quiet little village. But all too soon, Saya's reality and everything she believes to be true is tested, when she overhears the monsters speak of a broken covenant—something she knows nothing about. And then, unexpectedly, a strange dog appears; it asks her to whom she promised to protect the village, curious as to what would happen if she were to break that promise. Tormented by unexplainable visions and her world unraveling around her, we travel with Saya through her struggle to find a way to the truth in a village where nothing is as it seems."
---
4. Elfen Lied
Anime synopsis:
"Lucy is a special breed of human referred to as "Diclonius," born with a short pair of horns and invisible telekinetic hands that lands her as a victim of inhumane scientific experimentation by the government. However, once circumstances present her an opportunity to escape, Lucy, corrupted by the confinement and torture, unleashes a torrent of bloodshed as she escapes her captors.
During her breakout, she receives a crippling head injury that leaves her with a split personality: someone with the mentality of a harmless child possessing limited speech capacity. In this state of instability, she stumbles upon two college students, Kouta and his cousin Yuka, who unknowingly take an injured fugitive into their care, unaware of her murderous tendencies. This act of kindness will change their lives, as they soon find themselves dragged into the shadowy world of government secrecy and conspiracy."
---
5. Speed Grapher
Anime synopsis:
"Ten years after the Bubble War, the dichotomy between the rich and the poor in the world becomes more prominent and Japan is no exception. The rich seek to satisfy their desires and derive pleasure for themselves, and Tokyo has materialized into such a city as a result. Saiga, once a war photographer, works for Hibara Ginza in the capitalist state of Tokyo. He infiltrates the Roppongi Club, a secretive base located in the red light district of the city, to collect information about them. However, he was caught in the process and brought forward to a girl called Kagura who was in the midst of a ritual. His contact with Kagura awakens his special ability: the power to make things explode when photographed. In order to unravel the mystery behind the Roppongi Club and Kagura, Saiga begins his solitary battle."
---
6. Sakurako-san no Ashimoto ni wa Shitai ga Umatteiru (Beautiful Bones: Sakurako's Investigation)
Anime synopsis:
"When Shoutarou Tatewaki first meets Sakurako Kujou, he knows his life will never be the same. Initially believing her to be responsible for a disappearance in the neighborhood, he later learns of her true talent: analyzing bone specimens. Sakurako has quite the collection of reconstructed animal bones, but she wishes she had more of the human variety, much to the chagrin of those around her.
Soon, Shoutarou begins accompanying the eccentric osteologist on the many different unsolved cases she comes across—usually in the form of decomposing bodies. But with so many incidents happening around them, could there be a larger mystery at work in their lives?
Sakurako-san no Ashimoto ni wa Shitai ga Umatteiru is a story of two unlikely partners, each showing in their own way that bones can tell how one died, but only people can tell how they lived."
---
7. Magnetic Rose
Anime synopsis:
"In the far reaches of space, after tracing a distress signal to a large abandoned space station, a pair of engineers—Heintz Beckner and Miguel Costrela—find a derelict mansion and decide to explore on foot. Their investigation reveals a dark secret surrounding the fate of Eva Friedel, a renowned opera singer with a tragic history. Hallucinations soon begin to plague them, and they must fight to retain their sanity in order to escape the station alive."
---
8. Tasogare Otome x Amnesia (Dusk Maiden of Amnesia)
Anime synopsis:
"Seikyou Private Academy, built on the intrigue of traditional occult myths, bears a dark past—for 60 years, it has been haunted by a ghost known as Yuuko, a young woman who mysteriously died in the basement of the old school building. With no memory of her life or death, Yuuko discreetly founds and heads the Paranormal Investigations Club in search of answers.
After a chance meeting leads Yuuko to cling to diligent freshman Teiichi Niiya, who can see the quirky ghost, they quickly grow close, and he decides to help her. Along with Kirie Kanoe, Yuuko's relative, and the oblivious second year Momoe Okonogi, they delve deep into the infamous Seven Mysteries of the storied school.
Tasogare Otome x Amnesia tells a unique tale of students who work together to shed light on their school's paranormal happenings, all the while inching closer to the truth behind Yuuko's death."
---
9. Mnemosyne: Mnemosyne no Musume-tachi (RIN: Daughters of Mnemosyne)
Anime synopsis:
"For normal people, getting stabbed to death would constitute the end of the road. For Rin Asogi, it's a mere inconvenience. Rin is immortal, a nice perk to have when you're a private detective constantly finding yourself in dangerous situations.
Rin has eaten a "time fruit": a fruit from the guardian tree Yggdrasil, which, when consumed by a woman, makes her unable to die. Rin's immortality doesn't stop others from trying to kill her, of course; over her long lifetime she has been shot at, cut up, maimed, tortured, and suffered countless other violent deaths.
This time, it's different. The year 1990 sparks the beginning of a series of events in Rin's life that sends her spiraling toward her fate. Someone is hunting down immortal women like Rin, and Rin's life may be in actual danger.
Mnemosyne no Musume-tachi spans 65 years in Rin's life, during which she watches those around her get old while she herself remains unchanged. Higher forces are after her, and Rin must use every means at her disposal—or her next death may just be her last.
And it all begins when she goes searching for a lost cat, but finds the amnesiac Koki Maeno instead…"
---
10. Ninja Scroll
Anime synopsis:
"Jubei Kibagami wanders feudal Japan as an itinerant swordsman-for-hire. After a past betrayal left him masterless, he has no more patience for warring political factions and their schemes. Unfortunately, both past and political intrigue collide when he meets and saves a female ninja named Kagero from a man with the ability to make his body as hard as stone.
The sole survivor of a ninja clan, Kagero continues her team's last mission: investigate a mysterious plague that wiped out an entire village. Jubei wants nothing to do with this, but the stone-like man's allies, a group of ninja with supernatural powers known as the Devils of Kimon, make that option difficult. To make matters worse, a government spy poisons Jubei, promising him an antidote if he can unravel the true intentions of the Devils of Kimon and their connection to the plague. The trail leads to shadow leaders, a plot to overthrow the government, and a man that Jubei thought he would never see again."
---
Honorable Mentions:
Ergo Proxy
Perfect Blue
Psycho-Pass
Tokyo Ghoul
Parasyte: The Maxim
Deadman Wonderland
Psychic Detective Yakumo
Mirai Nikki (The Future Diary)
---
Disclaimer: All imagery and photos come from searching for them on the internet. I have no claim or right to them.