CONTENT WARNING: The following content may contain elements that are not suitable for some audiences. Reader discretion is advised. Considered yourself warned my pandas! 😛
This post is about the genre of Asian rap…my current obsession for the month of November! As a person who dabbles in a little bit of everything I can't help but appreciate the production put into Asian rap. I thought rappers in America go pretty hard…but this shit! WHOO! It's on a WHOLE different level.
I've been listening to Keith Ape and Rich Chigga for the last week and I am so HYPED. These guys are freaking KILLER. Gotta represent that Underwater Squad 😉
I'm also a HUGE fan of Japanese rock and I also like some K-Pop (even though I don't listen to it that often). I think it's pretty awesome when you can listen to another culture's music, not understand a single word they are saying, and still appreciate the art for what it is. Breaking out of your own personal comfort zone and diving into something totally brand new is amazing.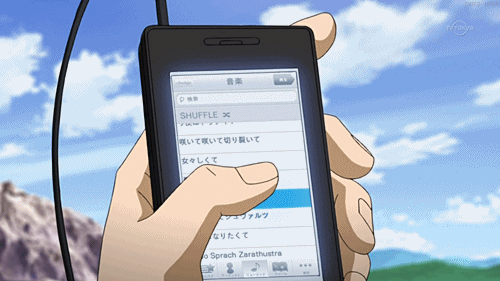 ---
Here is a little background information on Rich Chigga and Keith Ape:
"Brian Imanuel, better known by his stage name Rich Chigga, is an Indonesian rapper and comedian from Jakarta. He is best known for his viral debut single "Dat $tick", which was released in February 2016.
Imanuel first released his debut track, titled "Living the Dream" on July 17, 2015, on his YouTube account. The song was produced by DJ Smokey. Imanuel then went on to release his debut single "Dat $tick" on February 22, 2016. The track caught international success after a reaction video was released, featuring American rappers Ghostface Killah, 21 Savage, Tory Lanez, MadeinTYO, Desiigner and many more. "Dat $tick" then went on to peak at number four on the Bubbling Under R&B/Hip-Hop Singles.
Imanuel then went on to release his second single titled "Who That Be" on iTunes on August 9, 2016. The song was produced by Sihk. He then released the remix of his single "Dat $tick" which features Ghostface Killah and Pouya. Imanuel later released his third single "Seventeen" which quickly surpassed the one million hits mark on both YouTube and SoundCloud."
---
"Dongheon Lee (이동헌), known professionally as Keith Ape (Hangul: 키스 에이프), is a South Korean hip hop recording artist from Seoul. Ape's breakout single "잊지마" ("It G Ma") was released on January 1, 2015, and was picked by Billboard K-Town as number five on the K-pop 2015 top list of songs.
Keith Ape has been called the "Korean OG Maco" and noted for an exciting concert performance at 2015's South by Southwest rapshowcase, among other performances which included Young Thug, Desiigner, $uicideboy$, Waka Flocka Flame, XXXTentacion, and more. His concert at SOB's in 2015 was listed as one of The New York Times top 40 picks, "unrestrained mayhem", and "a clear inheritor of Southern rap rowdiness."
---
I'm a little late to this party! These guys have been around for a few years now and I just discovered them a few days ago thanks to my friend, but I am glad someone introduced me to them! I wouldn't have know about them AT ALL if it wasn't for someone else's opinion. I think it's cool that someone else's taste in music can have an influence over your own. That is how we discover new artist, sounds, groups, and cultures. Opening up your mind and your heart to other things can lead to some pretty amazing finds. I'm hoping we get some other dope ass artist coming out of Japan, Indonesia, China, etc etc soon! I'm always down for some new age sound.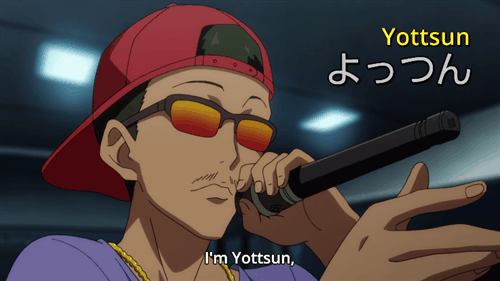 If you wanna check out some of Rich Chigga and Keith Ape's songs you can click on the videos down below. I do want to iterate that this type of music IS NOT for everyone. It contains strong language and themes that many people would not agree with. So listen at your own risk!
---
Disclaimer: All imagery and photos come from searching for them on the internet. I have no claim or right to them.