It's the second Friday of the month annnd you know what that means right?! It's time for another round of Featured Creator Friday! Yippee!!! This week I am interviewing Jon Spencer Reviews. You know…that lovely gentlemen I have been collaborating with on the new season of Lostorage Conflated WIXOSS. Yeah! That guy.
If you didn't check out my first Featured Creator Friday with Josie from itsaanimething I will link it right here for you all: https://kawaiipaperpandas.wordpress.com/2018/05/04/interview-collab-with-itsaanimething-but-i-think-this-post-is-gonna-take-more-than-a-minute-to-read-xd/. I had a FANTASTIC time interviewing Josie and being interviewed by her as well. I have two more of these collabs coming out this month so be sure to check back in next Friday as well. Don't forget to also follow Josie on her Twitter, YouTube channel, and blog!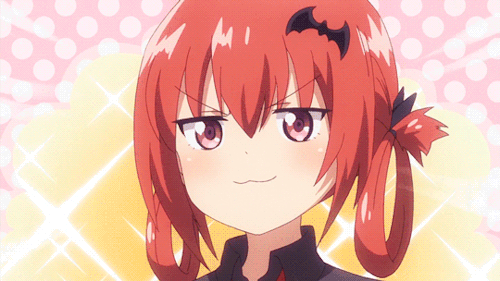 So without any further delay lets get into the interview questions I asked Jon!
---
1. What got you interested/started in anime blogging?
Jon: What got me interested in talking about anime and blogging in general was that I just didn't have many folks to talk shop to. The biggest reason though was I had all of these games and anime so I thought, "why not?" Seemed like a waste to not put my opinion out there because some people might find it useful and it is fun!
2. What does the future of Jon Spencer Reviews look like for you?
Jon: Well right now the future of JSR is kind of up in the air. I want to ideally be producing content Monday-Friday both written and video, but since I am starting a job soon I don't know how realistic that is. If the job goes well, you may see a decline in my activity BUT once I'm in the grove I will do my best to move toward the goal I stated above. I don't see myself going away though, so there is no need to worry either!
3. If you could sit down and interview one anime/manga character who would it be and why?
Jon: Hmmm… what anime/manga character would I want to interview? Oh! How about Isaac and Miria (they come as a set) from Baccano!? I think that would be one WILD interview for sure!
4. What do you think of spring anime season thus far?
Jon: TOO… MANY… SHOWS… Seriously! I'm watching just a couple and I know I'm missing out on ones that I would LOVE. That said, I'm currently watching Megalobox, WIXOSS, My Hero Academia, Sword Art Online: Gun Gale Online Alternative, and Magical Girl Site. You should all know my thoughts on WIXOSS at least, but the others have been enjoyable. Really, WIXOSS and My Hero Academia have been the standouts for me at least.
5. If you got stranded on a desert island what 5 anime or manga would you take with you?
Jon: Wolf Children (for good vibes), Penguin Drum (is my fave), Shirobako or Sakura Quest (for motivation/inspiration), Non Non Byori (I haven't watched it yet but I REALLY want to. I own it and I SHOULD watch it soon lololz), and maybe Sakamoto (it's really funny and perfect for when I want a good laugh). That said, I don't know how I'd watch them on a desert island! I'd rather have food and stuff like that XD
6. Who is YOUR best girl or boy in anime?
Jon: You're killing me smalls. I really have a hard time with questions like this because I love so many characters. Today I'm feeling Tsumugi from Sweetness & Lightning.
7. What manga series would you like to see turned into an anime (something that hasn't been picked up yet)?
Jon: I Am a Hero. It's a zombie manga that I hear is really good. Since I don't read much that would be awesome to see!
8. If you had to live in one anime world for a day which would it be?
Jon: Just one day huh? It'd have to be somewhere interesting then. I'm going to pick the Sword Art Online universe then because I want to try the VR out (safely of course!). In real life I don't like it much but I think the full dive stuff might be something I enjoy a lot.
9. Would you rather be a yokai or a demon?
Jon: Easy! Yokai. There are so many of those. Lots of good picks to choose from!
10. What is your favorite memory involving anime/manga?
Jon: That time I showed my buddy Mr. K Higurashi and he dropped his beer in shock. Context: He hates all things horror and is the easiest person in the world to surprise. It was really funny.
Bonus question: Which Studio Ghibli character do you think would make the best side kick?
Jon: Kiki from Kiki's Delivery Service. I mean…she can do magic! That's pretty cool in my book.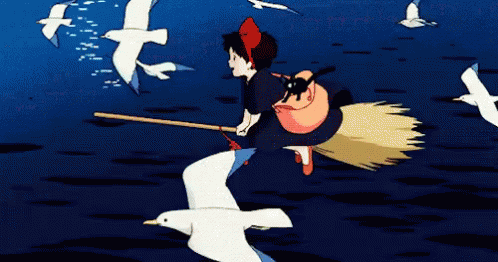 We made it to the end guys! Thank you for joining me this Friday. It was nice getting to know Jon a little bit more (even though we actually met in real life…haha). As always, it was a pleasure working with another fellow ani-blogger. These collabs are giving me LIFE! It's nice doing things that I normally wouldn't do. If you are interested in doing a future collab with me feel free to peep at me on Twitter. Just click here: https://twitter.com/paperpandabears. I hope everyone has a wonderful weekend! I have a few blog post up my sleeve so keep an eye out for anything new 😉
---
Disclaimer: All imagery and photos come from searching for them on the internet. I have no claim or right to them.