We have made it to the final Featured Creator Friday! If you already didn't know, every Friday for the month of May I interviewed a fellow anime creator. First we had Josie from itsananimething, then we had Jon from Jon Spencer Reviews, next in line was Leth from Lethargic Ramblings, and last up is Rose from Wretched and Divine! All very talented and wonderful creators you should follow if you aren't already yet! Just click their blog names in order to check out their work and don't forget to hit the follow button 😉
I am so ecstatic to have Rose here with me today. Rose is known for her amazing cosplay talents and I haven't interviewed a cosplayer yet! So you can say I've been looking forward to this interview for awhile. I have only cosplayed about 3 times so far…but I am looking forward to adding more characters under my belt soon!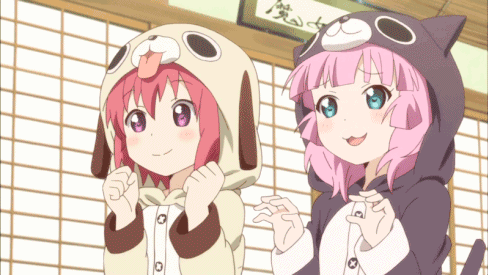 Without further delay let's get into the interview questions I asked Rose!
---
1. What is one of your favorite moments in anime?
Rose: I really love episode one and volume one of Death Note. I own volume one and it's shameful to say, but it's the only manga volume of mine that I re-read. The art, lighting and panels are beautiful. The music in the first episode is great. I don't really agree with Light Yagami but it's so interesting to watch again and again and again and again.
2. How did you get into cosplay?
Rose: I had a bucket list in high school and cosplay was one of the things on the list. I just wanted to do ONE cosplay and cross it off the list. My first cosplay was Haruhi Suzumiya but I kept getting more and more cosplays… I enjoyed cosplaying much more than I thought I would. I never imagined that I would continue cosplaying like this.
3. Who is your dream cosplay character?
Rose: Maybe Serah Farron from Final Fantasy 13. I only say this because her necklace is GORGEOUS. I would want an expensive, legit one not a fake plastic one. Yeah, the necklace is the main reason. Besides the necklace, the cosplay is kind of simple. I really like her style though! If I was a game character I would want to dress like her.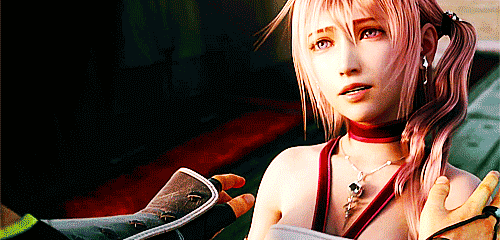 4. If you could switch bodies with an anime/manga character for a day who would it be and why?
Rose: I would switch into Izaya Orihara's assistant's body so I can talk to him. He's my favorite character! Namie Yagiri is her name. I wish it was longer than a day though.
5. Where is the first place you would visit if you were in Japan?
Rose: I would visit a restaurant because I would be hungry after getting off the plane. My food of choice is conveyor belt sushi or ramen. It would probably be somewhere in Tokyo. There are lots of anime places I want to visit in the city.
6. Do you plan on doing any Cons this year?
Rose: I would love to go to AnimeRevo because Kappei Yamaguchi, the Japanese voice actor of Usopp from One Piece, will be a guest there. He also voiced L, Inuyasha, Ranma, Shinichi Kudo, Kaito Kid, and countless other characters. It's my goal to earn money from my part-time job and save up! I would also love to go to Summer Festival and Anime Evolution this summer, but it really depends on my schedule. I am basically willing to go to any anime convention in BC, Canada but my schedule dictates everything. So far I am only willing to go to conventions in BC but I would love to go to one of the huge ones like AnimeEXPO one day.
7. What is one goal you are trying to accomplish this year?
Rose: I'm starting driving lessons soon so one goal is to get my N for driving. I would also like to feel totally comfortable skateboarding in public and be better at it.
8. If you could have any one power that an anime/manga character has what would it be?
Rose: I would like to become a rubber woman…so like Luffy's devil fruit power. I could grab things without having to move my body, even a piano falls on me I'll be fine.
9. What upcoming anime are you most hyped for?
Rose: I'm excited to watch Attack on Titan season 3. It's one of my favorite anime, and the one thing I didn't like about the second season was the lack of Levi. He's my favorite character in the show and the trailer looks promising. I see A LOT of Levi!
10. Would you rather be a super hero or villain in My Hero Academia?
Rose: I'm kind of conflicted. I love Eraser Head/Shota Aizawa so I don't want to be his enemy or attack him or his students. I want him to like me hahaha. Being a villain looks more appealing though and I usually like villains more. I think it would be very interesting working under Tomura Shigaraki. I actually like him a little bit more than Eraser Head. Villains make the story interesting! It would be cool being part of the League of Villains…so my answer is villain. It's the obvious choice. Love can happen later hahaha!
Bonus question: If you could be any flavor of boba tea what flavor would you be?
Rose: I would say rose flavored bubble tea but nah, that's too convenient. I would be strawberry flavored because I love strawberries so much. Strawberry bubble tea with pearls was actually my first bubble tea flavor and it's pink ❤
---
We did it! 
Yay!
Lo hicimos!
We did it!
We did it!
We did it!
We did it!
Hooray!
Sometimes you just need to let your inner Dora the Explorer out. Featured Creator Friday is officially a wrap! Thank you guys so much for joining me. I'll probably do this series again in a few months. If you would like to be apart of the next set of interviews feel free to get a hold of me on here or on Twitter at https://twitter.com/paperpandabears. And don't forget to follow everyone else on Twitter as well. I will link them down below!
Josie from It's An Anime Thing: https://twitter.com/itsaanimething
Jon from Jon Spencer Reviews: https://twitter.com/JS_Reviews
Leth from Lethargic Ramblings: https://twitter.com/AlwaysLethargic
Rose from Wicked and Divine: https://twitter.com/miss_waves_
---
Disclaimer: All imagery and photos come from searching for them on the internet. I have no claim or right to them.