What is up my pandas? Are you guys having a good weekend? My weekend has been very chill and relaxing. I've pretty much been a lazy potato the last two days and I ain't mad at it. I am asking you all here, mainly because I value all of my followers thoughts/opinions, and I need some creative help!
My boyfriend and I are going to be starting a reaction podcast in which I show him things from anime, manga, and the otaku community. This podcast will be gauging his reaction and how he feels about certain aspects of whatever I show him. My boyfriend is what people in the anime/otaku community would consider a "normie." He has little to no knowledge of anime or Japanese culture. He has watched One Punch Man and we are working our way through Space Dandy, but that is the extent of what he has watched thus far. I also want to get him into My Hero Academia (since he loves super hero stuff) but that probably won't be for a little while longer.
I feel like when we are together our dynamic is quite humorous and a bit out there, so we are open to any and all suggestions! I'm looking for off the wall type of suggestions or something that will make him go, "what the hell did I just see/watch/hear?" You know…stuff that only long term anime fans are totally fine with but a non-anime fan would be like wtf??? I wanna see what you guys would want him to react to! I have a few ideas in mind but I would like to hear if you guys have any other fun ideas.
I am also looking for podcast name suggestions! I can't figure out what name I want to go with! I had the idea of The Pondering Panda or maybe The Panda Pad (like a place you could come chill out in and just listen to us talk about anime) but I am not 100% sold on those names. Any other name/title ideas? I am all ears! The comments section is all yours guys. Bring me some creative juju guys! I NEED IT!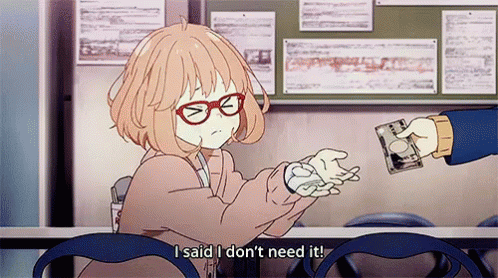 ---
Disclaimer: All imagery and photos come from searching for them on the internet. I have no claim or right to them. If I find any links I will always post them (this usually entails fan art or any other work affiliated with an artist).