That is right my pandas! I am hosting October's Jon's Creator Showcase and I couldn't be more excited. If you didn't already catch on from my previous post October is my favorite month and I can't wait to showcase all of your guys hard work! It's time to get spooky 😀
Jon @JonSpencerReviews created an amazing project called #JonsCreatorShowcase which runs monthly, highlighting amazing works from the previous month. If you have never come across Jon, be sure to check out his blog here. I will be hosting the October edition of this project.
How it works:
I'm accepting submissions via Twitter @paperpandasbears from now until the 25th of October. Be sure to use the hashtag #jonscreatorshowcase
Submissions should be your best/favorite post from AUGUST.
It does not matter what your post is about as long as it is no offensive and can be read by everybody.
Goals:
Give exposure to both the host & creators who submit content to the showcase.
Highlight a wide variety of content including written word, art, video, audio, etc…(each post will be categorized/sorted)
Allow for all creators, regardless of skill or current recognition, to participate and share their creations.
Encourage involvement from creators across all platforms.
Offer a fun and interactive way for people to discover new and interesting creations.
Inspire growth and exploration for both the host and creators.
With that being said it's time for you guys to start sharing your work! Head on over to Twitter and showcase your favorite post from August and tag your friends. A big thank you to Fueled by Smiling for hosting September's showcase. If you haven't checked out their blog you can do so by clicking here: fueledbysmiling.wordpress.com. Don't forget to hit that follow button to show some love to your favorite anime bloggers! ❤
ANOTHER SPECIAL ANNOUNCEMENT!
My boyfriend and I started a podcast! The first episode is currently up on Anchor. In this episode my boyfriend takes on the harrowing anime Magical Girl Site. We watched the very first episode and got his initial thoughts, reactions, and opinions. We also went over his general likes and dislikes and gave you a little background information on his experience with anime. If you want to take a listen you can do so by clicking here: https://anchor.fm/ayano-kitsune. Please come show us some love and support! Don't forget to favorite the podcast. (Disclaimer: If you have not seen Magical Girl Site you might want to watch the first episode before listening as this podcast does contain spoilers). Also we were supposed to record a new episode last night but we were busy doing other things. Hopefully we will get the next episode out on Thursday October 11th! XD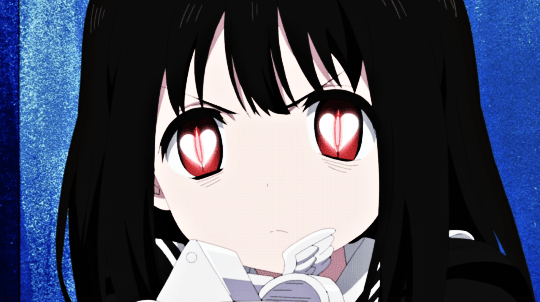 ---
Disclaimer: All imagery and photos come from searching for them on the internet. I have no claim or right to them. If I find any links I will always post them (this usually entails fan art or any other work affiliated with an artist).