Hello my fiendish ghouls and gals. Welcome to October's SPOOKTACULAR Jon's Creator showcase! I am oh so devilishly happy to be hosting this months edition of Jon's Creator Showcase because this is the time of year when all our inner demons get to come out to play. Halloween is just a few short days away and I couldn't be more thrilled to see everyone's costumes and cosplays.
A while back Jon from Jon Spencer Reviews created a little thing called Jon's Creator Showcase. This is where Jon asked YOU as creators to submit your work to be featured in a monthly round-up that could be shared with everyone around the world. This project has taken off and grown so much from that very first initial post thanks to everyone in the blogging community. I want to take a moment to thank Jon and everyone for coming together to create such an amazing project and I hope this continues for a long time!
The goals of this showcase are as follows:
Give exposure to both the host & creators who submit content to the showcase.
Highlight a wide variety of content including written word, art, video, audio, etc.
Allow for all creators, regardless of skill or current recognition, to participate and share their creations.
Encourage involvement from creators across all platforms.
Offer a fun and interactive way for people to discover new and interesting creations.
Inspire growth and exploration for both the host and creators.
Without all of you and your creative talent WordPress would not be where it is at today. I think it is incredible that we have a community of so many talented individuals that we can turn to and even look up to when we need to find inspiration. I hope everyone continues to make fun and exciting content for the anime community and maybe, just maybe one day we can get the same recognition that the AniTube community gets as well. That is my dream for all of us ❤
Alright…enough with the mushy gushy stuff! Let's get into some featured creator post (because I know that's what y'all came for today…not me being sentimental and shit XD).
---
 Reviews:
Jon kicked off our post with his mini-review of Karakai Jouzu no Takagi-san in which he list his 3 reasons why you should watch this anime show! I would have to second that this show is a great comedy/slice of life anime if you are looking for something easy going to watch or need to shut off your brain after a long hard day.
Crows Anime World dove into episode 12 of Planet With with their 3 favorite moments, overall thoughts, and other post of interest. I personally haven't seen Planet With myself, but I know tons of people enjoyed this anime. If you are interested in giving this anime a go I would check out all of Crow's post before you do!
One of my favorite internet friends Raistlin took on the emotional and bittersweet Violet Evergarden in his series review. Raistlin always goes into spectacular detail and makes note-worthy points of why he DID or DID NOT like a particular show. This review is thought-provoking and totally worth the read if you are a HUGE fan of the show (quite like myself).
Another blogger who also reviewed Violet Evergarden was Matt in the Hat. You can check his review out here: https://matt-in-the-hat.com/2018/10/03/violet-evergarden-anime-spoiler-free-review/.
Whoa whoa whoa…how the hell did I miss this anime?! My inner fujoshi fan girl is going bonkers right now. Two Happy Cats gave us an anime review of Yarachin Bitch Club and I still missed the memo! Guess what I am doing once this post is done? *types faster so she can watch hot boys get it on with each other* tehehehe.
---
Thoughts and Impressions:
The lovely Karandi took on one of the most dominate anime of this year My Hero Academia. In her Visualist x 100!! post with Kapodaco, they went over their final impressions of season 3 and what it means to become a hero. I love post that go back and fourth between two creators. It makes me feel like I am right there in the conversation with them! More post like these please!
Every wonder what your thoughts might be if you revisited an anime for a second time? Well look no further! Mechanical Anime Reviews did just that with the anime film Perfect Blue. This classic anime film was re-released in theaters this year and Mechanical Anime was fortunate enough to see it on the big screen. To check out his overall thoughts of the film just click the link above! If you have not seen this anime film you might want to watch it before you click 😛
---
Discussions:
I gotta hand it to Irina for always coming up with the most creative and entertaining post. Are you having trouble with trying to get your "normie" friends into anime? Not quite sure where to start? Dr. Irina has the cure to all of your troubles my pandas! All you have to do is read Dr. Irina's How to Convert People to Anime without Really Trying post. Yup! It's just that simple. You can thank me later 😉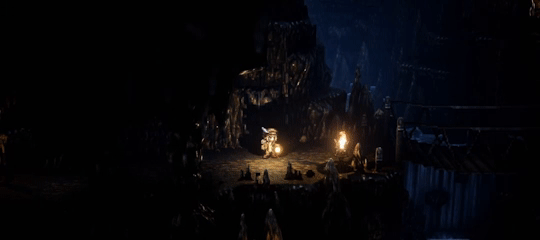 Need a little spice in your anime life? Mega Alatreon has you covered! While the "3 episode rule" is a golden rule of thumb in the otaku community, the same theory can be applied to video games, but this time in the span of 3 hours. Mega Alatreon applies this 3-hour-rule to the game Octopath Traveler in their post. I'm not much of a gamer myself, but I think this post would come in handy-dandy if you need some incentive on whether or not you should play this game.
Remember Max Steel, Totally Spies, Bionicle, Huntik, and Godzilla the Series from when you were a kid? I know I sure do! Ahhh…nothing like a little trip down memory lane. Average Joe Reviews garnered the idea that some of these more "popular" Western shows could be made into anime series. In his discussion he brought up a collection of western made shows that he believed would have the potential to cross over very nicely into an anime format. This totally got me thinking about other shows such as Winx Club, Sagwa: The Chinese Siamese Cat, and Gargoyles. All shows that could also be made into anime!
Leth is at it again. I repeat LETH IS AT IT AGAIN! That's right my friends…Leth has come to the defense of Magical Girl Site. I really enjoyed this sick and twisted anime and I know most people were shocked by it at first. What can I say? I must be messed up in the head. I felt like this post was necessary for those who didn't quite grasp the concepts/plot of Magical Girl Site. Once you get past the shock and awe of the first episode the rest of the series is quite good. Definitely worth the watch! So stop being a bunch of wittle babies and watch it.
---
Other Featured Post:
Derek's Looking Back at Summer 2014: https://apprenticemages.com/2018/08/13/looking-back-summer-2014/.
The Zodiac Room's the Art and Addiction of Gacha Games: https://thezodiacroom.blog/2018/09/11/the-art-and-addiction-of-gacha-games/.
Arthifis Places and Raistlin's collab on the Art of Commenting: https://arthifis.com/2018/09/19/raistlin-classroom-the-art-of-commenting/.
Beneath the Tangles Newman's Nook on The Failure and Persistence of Aragaki in Hanebado!: https://beneaththetangles.com/2018/09/28/newmans-nook-the-failure-and-persistence-of-aragaki/ and Jasmine Rodgers of Boa Reflects on "Duvet" 20 Years After Lain's Premiere: https://beneaththetangles.com/2018/09/05/jasmine-rodgers-of-boa-reflects-on-duvet-20-years-after-lains-premiere/.
---
I think that is everyone! (I mostly certainly hope so because I've been working at this post for a couple of hours now and I am ready to do other things with my day). If you have made it to the very end of this post thank you so much for sticking around and reading through everything. You totally rock! Again, thank you to everyone who joined in on this project. Like I said before this community wouldn't be anywhere without all of you! So keep on keeping on! I hope everyone has a fun and scary filled weekend (if you are celebrating Halloween). I'll keep an eye out on my Twitter for pics of everyone dressed up. I'm still unsure if I am going out tonight or just on Halloween. Either way I can't wait to show you guys my cosplay! Make sure you are following me on my Twitter @paperpandabears 😀
---
Disclaimer: All imagery and photos come from searching for them on the internet. I have no claim or right to them. If I find any links I will always post them (this usually entails fan art or any other work affiliated with an artist).