We are back for round two of Featured Creator Friday! I am oh so excited to share a fellow cosplayer who shares the same love for Sailor Moon as much as I do. We need all the moonies we can get! ❤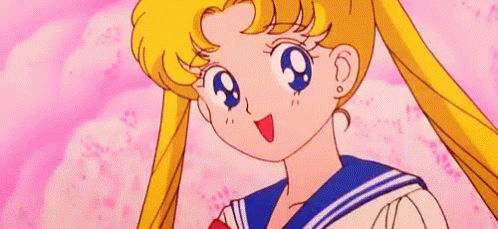 Today's interview is none other than Alicia from Kiss a Frog Cosplay. I happened to stumble upon Alicia's twitter page not too long ago and I knew I need to follow her. As a person who only cosplays on occasions, I thought it was time I expanded my horizons as a cosplay enthusiast. I have been following a few of the more mainstream cosplayers (you know…the ones who cosplay for a living and are damn good at what they do) during my time on Twitter and IG, but I found myself lacking in the diversity department. I felt like I personally wasn't being inclusive enough with who I was following, so I set out to find other people of interest. And BAM! Alicia ended up in my Twitter timeline (along with other amazing cosplayers who I now follow as well).
Alicia is so talented, so vigilant in her work, and so humble. It is an honor for me to bring you guys this interview! I hope that all of these interviews I am sharing with you guys allows everyone to open their eyes and see all the wonderful talent hidden amongst the rubble in the otaku community. Alicia is a representative for the POC cosplay community and strives to show others that all skin tones matter. She also has a passion for making sure that body positivity is inclusive for women of all shapes and sizes. I really admire her spirit!
Here are a few cosplay looks Alicia has done over the course of her career (All photos were taken by Madster Cosplay and Photography):
Now let's hop right on in to this interview!
---
1. What was the first memory or inspiration that made you want to cosplay?
Alicia: I'm inspired by every person I meet while in cosplay. Seeing my fans (and friends) enthusiasm for our craft, and hearing them tell me about what they're working on or what they're excited about is what keeps me going. Their joy is my joy. All day, everyday.
2. If you could give others cosplay advice what would it be?
Alicia: Don't be afraid! Order that cosplay, buy that pattern and get started. Don't let intimidation or naysayers keep you from doing something you've dreamed of. We all start somewhere!
3. Who is your dream cosplay character?
Alicia: My dream cosplays are Princess Peach and my OC Noelle!
4. Have you had positive or negative experiences cosplaying? Feel free to explain in any detail.
Alicia: I've had a mix of both, more positive than negative. I have always been well received and welcomed in the community and at conventions.
5. I saw a little while back you had some issues at the Con you previously attended. What are your overall thoughts/feelings on the situation?
Alicia: I was a guest at a convention where I was blatantly skipped over for filming by the company hired to film highlights and hall shots. The videographer even came up and spoke to me when I arrived, but made an effort to not include me in any videos. All the other cosplay guests were filmed, but I wasn't. Not at all the entire weekend. At first, I was OUTRAGED, and I was just so upset that I had a meltdown in front of my fiance at my booth. But after thinking about it I wiped my tears and kept on going. The videographer didn't deserve to grace MY presence anyway. That being said, this isn't the first time a POC cosplayer has gotten skipped over by a photographer or mistreated. If the dialogue about equality doesn't continue, nothing will change.
6. What is one thing other cosplayers don't know about you?
Alicia: I'm a pastry Chef by day and a solo caterer on the weekends!
7. Why do you think other cosplayers are critical of POC cosplaying specific characters? Do you think it just boils down to racism or do you believe it to he more than that?
Alicia: Racism. Absolutely. It's like we're told we aren't allowed to cosplay outside of our race because it's not cannon. If we stuck by those "rules", we could count the number of characters we look like on one hand. Cosplay who you want. Your skin color will NEVER hold you back from a cosplay!
8. If you could give one piece of advice to your younger self what would it be?
Alicia: Life is worth living. You are worth so much more than what you're going through.
9. How do you feel about the otaku/cosplay community as a whole?
Alicia: I love this community. I know and love so many talented cosplayers all over the world who love their craft and want to help others love it as well. However, there are bad apples in every bunch that have to be ignored. Lately, the toxicity has been terrible. It has driven some of my favorite cosplayers away, and others who want to join the community are staying away because of the issues of blackface/drama. (Don't EVER blackface….just don't.)
10. Do you see yourself cosplaying in the foreseeable future or will you eventually do something else?
Alicia: I will cosplay until I can't anymore.  I'll be that 90 year old lady in a Princess Tiana dress at D23 (The official Disney fan club). Don't give me any ideas!
---
You can find Alicia on Twitter, Facebook, and IG. Make sure to follow her and show her some love! Thank you for joining me once again on this (somewhat) chilly Friday morning. Oregon is becoming increasingly colder, but I am thrilled that summer is over. I was done with the hot weather before summer even started XD I know for some of you summer is just beginning. I wish you guys the best of luck! Hopefully you won't melt and become a puddle of nothingness. I'll catch you guys in my next post. MUAH! XOXO
---
Disclaimer: All imagery and photos come from searching for them on the internet. I have no claim or right to them. If I find any links I will always post them (this usually entails fan art or any other work affiliated with an artist).