Hey, hey, hey! I am alive and well my pandas. I feel like I've been gone from blogging for awhile now, but in all reality it has only been a few short weeks. It feels kinda odd not having written anything in a hot minute…but I am here now to bring you a little sumthin sumthin 😉 Since February is all about love and affection and hearts and candy I've decided to give a shout out to some shows that need more wuv! I like writing these post from time to time. It allows you guys to check out some shows you might have missed when they first originally aired or to see what shows you already have in your anime viewing arsenal.
I wanted to get a post out since I've been away for some time. I feel like I am going a bit bonkers with post ideas running around in my head 😛 I do have a fun collab that will be heading your guys way very soon! If you are following me over on Twitter then you already know the idea of the post I'll be brewing up next. I hope you all are excited as I am for this post! Sometimes I can come up blog ideas fairly easily, while other times it takes me awhile before something pops into my head. I know I haven't been pushing out as much content as I usually do, but I decided to focus more on the quality of the content that I post rather than quantity. I hope you guys understand where I am coming from ❤
Alright, alright. Enough with the idle chitchat…lets showcase some anime series!
---
1. Sagrada Reset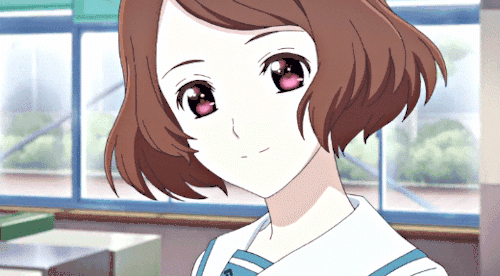 I feel like a lot of people passed up on Sagrada Reset when it initially aired in 2017. This is mostly like due to it being a slow burner/slow pay off anime. While some of the series does take a while to build up, the pay off it totally worth it. This is one of the best mystery/supernatural anime I have seen. I would also almost consider this anime to be a thriller, not in the "creepy thriller" sense, but in the tension that it builds and how many cliffhangers we see throughout the episodes as the series progresses. If you want an anime that challenges your thinking and cognitive skills, while also boggling your mind, I highly suggest checking this show out.
---
2. Occultic;Nine
Speaking of mind boggling and creepy anime…lets talk about Occultic;Nine. This anime came out for fall season in 2016. I know there was a lot of mixed reviews/feelings for this show. The dialogue is very fast so keeping up with the subtitles was a little tricky. I think this is the fastest anime I have seen thus far (in terms of keeping up with what was going on). Personally, I really loved the horror elements of this show. Its genre is sci-fi and mystery, but the creep factor is top notch. This is another series that challenges the ideologies of the mind and makes you question whether or not the supernatural entities exist in the real world. I have major love for Occultic;Nine.
---
3. ACCA: 13-Territory Inspection Dept.
Ahhhhhh. What can I say about ACCA that hasn't already been said before? I know some of you guys have already seen this series and loved it as much as I have. I was a ding dong and didn't watch it when it came out in 2017. Well…when it came out for winter season in 2017. ACCA is pragmatic, a breath of fresh air, and has a certain je ne sais quoi to its characters, storyline, and world building. Overall, ACCA is completely charming and deserves all the praise in the world. Seriously! You will not be disappointed with this series. I give you my scouts honor. 
---
4. Altair: A Record of Battles
I will say this until I am blue in the face…Altair: A Record of Battles was the sleeper anime of 2017. This anime is so unbelievably good that I can't hype it up enough. I am not kidding either. If you want to watch a killer historical anime about war strategy in the Middle East (based loosely around the country of Turkey) than you gotta check this show out. This show is HIGHLY underrated. Did anyone else check this show out when it first came out? I feel like I am the only person who actually watched it. I would love to see some other people get into it and then possibly have a discussion on it! That would be a dream goal of mine this year. If anyone would like to do a collab on this series please let me know!
---
5. Grimgar of Fantasy and Ash
Looking for an emotional punch to your gut? Well then…I have the anime for you! Grimgar of Fantasy and Ash garnered some followers when it aired in 2016, but I still feel like it deserves more recognition. The drama in this show is impeccable…and I mean IMPECCABLE. I really loved the fact that this story took its time to build up the characters naturally and didn't force anyone to be someone they were not. It seems like a lot of fantasy anime these days just throw the viewer into the mix and set up unrealistic standards for the main characters. Grimgar gives us a realistic situation without forcing anyone's hand or just giving the viewer instant gratification. Step by step characters are built through every interaction with the plot. You really have to pay attention to the small details in this story, or you miss crucial elements to the development of each character and the situations they are put in. If you want an in-depth experience with a fantasy, adventure, drama anime then watch Grimgar of Fantasy and Ash ASAP.
---
And there you have it folks! Some anime series that need all the love and affection they can get. If you have seen these series what are your overall impressions, thoughts, and feelings about them? If you haven't seen any of these series will you be adding them to your watch list? I would love to know what y'all think down below in the comments section! I'm super duper proud of myself for getting a post out today! I'll try to get back into the swing of things as soon as I can. I have some great blog ideas floating around. I just need to stop being lazy and actually get them out…tehehehe 😀
---
Disclaimer: All imagery and photos come from searching for them on the internet. I have no claim or right to them. If I find any links I will always post them (this usually entails fan art or any other work affiliated with an artist).