Oh daylight savings. We sprung forward on Sunday…well…here in Oregon we did. I know some of you guys don't experience daylight savings like the U.S. does, but yes…we lost an hour of precious sleepy sleepy time…but we are gaining daylight and that makes me oh so happy! I love when it starts staying lighter until 7, 8, and 9 o' clock at night. It makes it seem like the days are just a little bit longer. I can't wait for warmer weather. For some reason winter decided it didn't want to come until the end of February/early March here in Oregon. Thanks for lying to us stupid groundhog! Punxsutawney Phil didn't see his shadow this year and claimed we would have an early spring but he's a liar!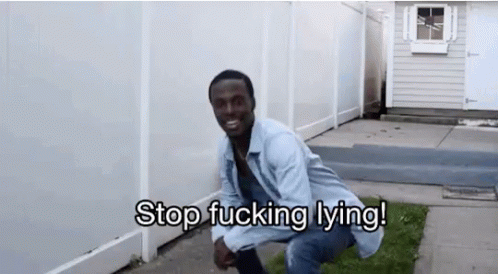 Ahem…moving right along now. We are here to go over what I will be watching for spring season! That's right my pandas…we have officially made it to the next section of seasonal anime. With winter anime season starting to wrap-up it's time for us to start looking forward to what is coming up next. This list will not include leftovers from winter season (because I only have The Rising of the Shield Hero, Boogiepop, and Dororo leftover) and continuing series such as One Punch Man, Attack on Titan, Bungou Stray Dogs, and the remake of Fruits Basket. These shows are an automatic give in for spring season. Instead we will be focusing on the new stuff! We gotta give the new series a chance to stand out and shine! So without further ado let's get into it.
(P.S. you all should know how these post work by now. I will be posting the anime title(s), posting a trailer of said anime, and adding the anime synopsis underneath each one. Easy peasy lemon squeezy!)
---
1. Demon Slayer (Kimetsu no Yaiba)
Anime synopsis:
"The setting is Taisho era Japan. Tanjirou is a kindhearted young boy who lived peacefully with his family as a coal seller. Their normal life changes completely when his family is slaughtered by demons. The only other survivor, Tanjirou's younger sister Nezuko, has become a ferocious demon. In order to return Nezuko to normal and get revenge on the demon that killed their family, the two of them depart on a journey. From a young talent, an adventure tale of blood and swords begins!"
---
2. Carole and Tuesday
Anime synopsis:
"Fifty years have passed since mankind began migrating to the new frontier: Mars. It's an age where most culture is produced by AI, and people are content to be passive consumers. There's a girl. Scrapping a living in the metropolis ofAlba City, she's working part-time while trying to become a musician. She's always felt like something is missing. Her name is Carole. There's a girl. Born to a wealthy family in the provincial town of Herschel City, she dreams of becoming a musician, but nobody around her understands. She feels like the loneliest person in the world. Her name is Tuesday. A chance meeting brings them together. They want to sing. They want to make music. Together, they feel like they just might have a chance. The two of them may only create a tiny wave. But that wave will eventually grow into something larger…" 
---
3. Fairy Gone
Anime synopsis:
"A world where fairies possess and reside within animals, granting them special powers. By surgically removing and transplanting the organs of a possessed animal into a human, humans can partially summon the fairy and use it as a weapon.Eventually, such individuals were used for war, and were called "Fairy Soldiers." After a long war, these soldiers lost their purpose, and had to reintegrate into society. From the government, to the mafia, and even becoming terrorists, each tread their own path. The story begins nine years after the end of the war, and centers on the protagonist Maria. Maria is a fresh recruit of "Dorothea," an organization dedicated to the investigation and suppression of fairy-related crimes and incidents. Even in peacetime, the government is still unstable after the war. Many criminals still have lingering wounds from the previous conflict, and there are terrorist groups bent on revenge. This is the story of Fairy Soldiers seeking their own justice in a chaotic postwar world."
---
4. Kono Oto Tomare!
Anime synopsis:
"In the story, Takezou is the last remaining member of the koto club, a club dedicated to the traditional Japanese string instrument. If he doesn't find new members, the koto club will be terminated. One day, Takezou is alone in the clubroom when a student barges in and demands to join. The student is delinquent Chika Kudou, a guy who even scares delinquent upperclassmen at other schools."
---
5. Midnight Occult Civil Servants
Anime synopsis:
"The modern fantasy manga centers on Arata Miyako, a new government worker assigned to the Shinjuku Ward Office's "Nighttime Regional Relations" department. Each of Tokyo's 23 wards has one such department, which were established to solve paranormal and occult-related events. Arata can understand non-human speech that no one else understands, and he encounters a youkai (supernatural entity) at Shinjuku Gyoen park that calls him Abe no Seimei — the name of a historical Japanese occultist and diviner." 
---
6. Hachigatsu no Cinderella Nine
Anime synopsis:
"In the game, the player takes the role of an unnamed former little senior league baseball ace who lost his or her baseball career after suffering an unspecified injury. The character moves to his or her grandmother's hometown and enrolls in the local high school, resolved never to enter the world of baseball again. When the character meets Tsubasa Arihara, he or she is persuaded to be the manager of the school's baseball team, and to take the team to the high school nationals at Koshien." 
---
7. Kenja no Mago
Anime synopsis:
"A young man is reborn in another world where he is adopted as a baby by the hero Merlin Wolford and named Shin. By his 15th birthday, Shin has accumulated all kinds of power by studying under Merlin, but one thing his adoptive grandfather didn't give him was a lick of common sense." 
---
Anime I want to watch but I'm still unsure about:
Shoumetsu Toshi
Anime synopsis:
"One day a town is annihilated. Yuki is a young woman who is said to be the only person left alive from the town after the annihilation, and Takuya is a loner and a smuggler. Together, with the letter left by Yuki's father, they go toward the town, now called Lost, but unexpected obstacles stand in their path. The thoughts of those left behind, secret and mysterious organizations, and hidden conspiracies await Yuki and Takuya as they move closer toward the mystery behind Lost." 
---
Hitoribocchi no Marumaru Seikatsu
Anime synopsis:
"Hitori Bocchi suffers from extreme social anxiety, she's not good at talking to people, takes pretty extreme actions, is surprisingly adept at avoiding people, her legs cramp when she overexerts herself, gets full of herself when alone, will vomit when exposed to extreme tension and often comes up with plans. Now she is entering middle school and her only friend, Yawara Kai, is attending a different school. This leaves Bocchi alone, surrounded by new classmates with whom she must make friends before Kai will talk to her again." 
---
What anime series are you most excited for this spring season? Any new one's catch your fancy or are you sticking to the continuing series? I think I'm most excited for (out of the new ones) Demon Slayer, Carole and Tuesday, and Fairy Gone. You know your girl is PUMPED for season 3 of Bungou Stray Dogs. I can't wait to see my boy Dazai back in action! He makes my heart go "doki doki" ❤ That is going to do it for me today! I hope you guys have a wonderful day, afternoon, or evening wherever you are in the world! Much love XOXO 😉
---
Disclaimer: All imagery and photos come from searching for them on the internet. I have no claim or right to them. If I find any links I will always post them (this usually entails fan art or any other work affiliated with an artist).