It's seasonal anime OVERLOAD! I don't even know where to begin or which anime announcement I'm most excited about.
Over the last few weeks it seems we have gotten a TON of new anime announcements. Mainly second and third season announcements to be exact. I wanted to do a round up post of what new anime have been announced and which anime series are getting second and even third seasons. That way if you aren't hanging out on Twitter much (unlike myself XD) you have a general idea of what is going on in the AniTwitter sphere.  I will also try to provide some links in case you want to read up on any of these announcements.
---
First up anime films! We have the new project from Tatsuyuki Nagai and Mari Okada titled "Sora no Aosa wo Shiro Hito yo" slated to premier on October 11th. Here is a first look visual of the film:
Next up is the film titled "The Alchemist Code" which is scheduled to premier in Japan on June 14th, 2019. This movie has a new key visual which you can see here:
GKIDS announced the acquistion of "Children of the Sea" which is based on the manga by Daisuke Igarashi. The score will be done by Joe Hisaishi.

And here is the movie trailer for "Kimi to, Nami ni Noretara," which will hit theaters in Japan on June 21st, 2019.
We also know that Rascal Does Not Dream of Bunny Girl-Senpai is getting a feature film, Girls & Panzer: Saishuushou Part 2 is schedule to release on June 15th, 2019, a second My Hero Academia movie was announced, Shirobako has a movie on the way, the Kabaneri of the Iron Fortress movie is quickly approaching, and Made in Abyss: Dawn of the Deep Soul is slated to premier in 2020. Goblin Slayer's next episode will hit theaters sometime in the future and will be titled Goblin's Crown. We also have a DanMachi movie being released before the second season was announced just a few days ago. So now let's move on to second seasons!
---
I think most everyone is excited for second seasons. I know I am! As I stated right above DanMachi is getting a second season. Other second seasons include Cells at Work, Baki (on Netflix), Hi Score Girl, Miss Kobayashi Dragon Maid, That Time I Got Reincarnated as a Slime, Persona 5, and what seems like the most highly anticipated second season of Re:Zero! But before the second season was announced just last night, Re:Zero will also be giving us another OVA after Memory Snow. This one will be titled Re:Zero-Hyouketsu no Kizuna (Frozen Bonds). It seems everyone over on Twitter is speculating this OVA will cover Emilia's past with the inclusion of the ever kawaii Puck-san. I will place both the trailers for the OVA and second season announcement down below so you can watch it for yourselves:
---
Third season announcements are on a smaller scale compared to everything else. We are getting a third season of Psycho-Pass (which I am HELLA stoked about), My Teen Romantic Comedy SNAFU is returning for a third season, annnddd I think that's about it for third seasons…lololoz. If I find anything else I'll have to come back and edit this part (the same could be said if more anime sequels are announced). While they aren't part of the third season group I would like to say that A Certain Scientific Accelerator was confirmed for July 2019, a spin-off series of The Ancient Magus Bride is in the works, and Neon Genesis Evangelion will be hitting Netflix on June 21st, 2019.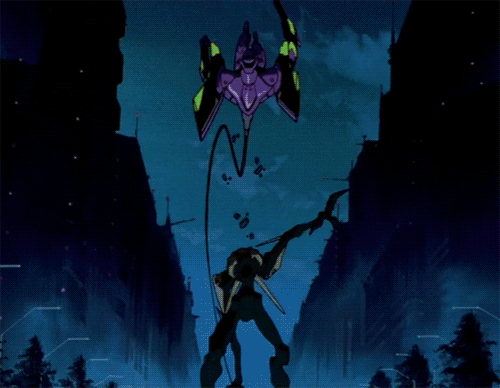 ---
So many great anime announcement over the last few weeks! AHHHHHH…I can't handle my excitement!!!
What announcement are you guys most excited for? Are you hoping for any more sequels in the future? If so, which shows do you want to see get a second, third, or even fourth series?! Let me know in the comments section below! 😉
---
Disclaimer: All imagery and photos come from searching for them on the internet. I have no claim or right to them. If I find any links I will always post them (this usually entails fan art or any other work affiliated with an artist).