First things first. Happy Mother's day to all the Momma's out there!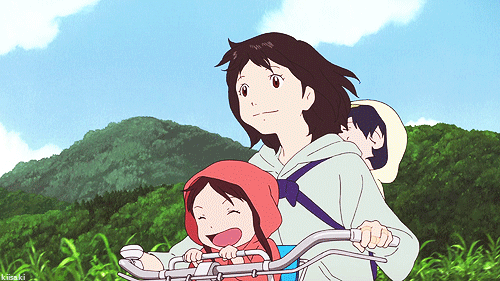 Be sure to give your Mom a big hug and a kiss and thank her today for putting up with you all these years. I hope everyone has a wonderful day with their Moms if you are spending time together. I couldn't be with my Mom today as I live a few hours away from home now. But I did send her a nice card and gift in the mail! Gotta make sure I spoil her, even if I don't live at home anymore. ❤
Today isn't just about Mother's though. Today is also about some of our fellow content creators! I asked some of you on Twitter last week to share a post you are most proud of. It could have been written this year or any other time in your content creating years. And boy do I have some good stuff for all of you to check out! So let's get this creative party started! Be sure to follow all of these AMAZING creators on their blog or social media. I will be posting links of everyone's sites so you can 😀
---
Leth over at Lethargic Ramblings hasn't created much content this year due to the craziness of his personal life, but he did manage to submit a post based around why you should have fun with anime watching. We love a good informative semi-ranty blog post 😉 You can check that post out here:
https://lethargicramblings.wordpress.com/2019/03/16/anime-is-entertainment-and-you-should-have-fun-with-it/
---
Next, we have Jon Spencer Reviews coming in with a sentimental and heartfelt open letter dedicated to Violet Evergarden. I have talked about this post before but it is nice to share it again with you all. His post actually inspired me to write my own letter to P.A. Works a few months back. You can read Jon's letter here:
https://jonspencerreviews.wordpress.com/2018/10/17/violet-evergarden-special-a-letter-from-the-heart/
And you can read my letter here:
https://kawaiipaperpandas.com/2018/12/08/two-year-blogiversary-special-dear-p-a-works-aishiteru/
---
My girl Ano_Nora not only submitted a blog post about her experience at this years SakuraCon, but also a music video. The video is super duper fun and it made me super jelly that I missed out on all the Con fun. Hopefully we get to meet up at the end of the year for Kumoricon in November! You can read all about SakuraCon here:
https://anonora.wixsite.com/blog/single-post/2019/04/30/Sakura-Con-2019-CMV
And watch her video here:
---
YumDeku took on the concept of Kakashi Hatake from Boruto: Naruto Next Generations having a son in their blog post. Personally, I have never seen Naruto or Boruto but I know many of my followers are avid watchers of both shows. If you are a curious cat and want to know if Kakashi does have a son or not (or maybe just speculate that he does) come check out YumDeku's post down below:
https://myanime2go.com/2019/02/does-kakashi-hatake-have-a-son.html?subscribe=error#blog_subscription-4
---
My boy Lynn knows what's up when it comes to Isabella from The Promised Neverland. Ya know…the one character in the show we all love to hate and hate to love. Yeah…I did a whole blog post dedicated to those type of characters awhile back but this isn't about me! This is about Lynn's crazy awesome post in defense of Isabella and her ways. Make sure to take a peep at it when you get the chance:
http://www.lynnsheridan.com/in-defence-of-isabella-the-promised-neverland/
---
The AniWriter is at it again my pandas! He's bringing us the quality content we never knew we needed. If you are a fan of March Comes in Like a Lion or haven't started the series just yet (but are going to) then this is the post for you. The AniWriter begins with season one episode one of MCILAL and will (possibly) continue from there. He is hoping to do this series at least once a week. Check out the post to get yourself started:
https://theaniwriter.com/2019/05/06/march-comes-in-like-a-lion-rewatch-season-one-episode-one/
---
Crimson is right! It's perfectly acceptable to take a break sometimes. As I stated in one of my previous post your mental health and well being are IMPORTANT. Everyone needs to take care of themselves and your overall mentality should come before anything else. I am so so glad Crimson created this post! Definitely read this one ASAP:
https://readatnight00.wordpress.com/2019/05/05/lets-talk-about-mental-health-its-alright-to-take-breaks/
---
Animated Andy created a post that hit close to home for me. Anime has always been an integral part of my life and has helped me in so many ways. I have grown up on anime/manga and I hope to continue with it for the rest of my life. I am pretty sure Andy feels the same way, as do most of you who follow my blog. Now you can all read how anime has not only helped, but also healed Andy's soul:
https://animatedandy.com/2019/04/16/how-anime-healed-my-soul/
---
Wait…Alexie the Great actually wrote a blog post?! You don't say! Alexie, a lot like myself, has taken a step back from blogging. Both of us have been struggling to push content out, but we haven't lost hope! We are both trying our best and Alexie has created a great post on the disparity of what he watches and what he reads. You can catch that post here:
https://alexanderprange.wordpress.com/2019/05/01/the-disparity-between-what-i-watch-and-what-i-read/
---
Last, but certainly not least, is Ty-chama! Ty wrote a fun post on why gamer guys are so darn attractive. I mean…this post could also be applied to anime guys as well. Hence why Ty mentioned the anime and gamer overlap in her first sentence. If you want to read Ty's work just click on the link down below:
https://watashiwabucho.wordpress.com/2019/04/02/what-is-so-darn-attractive-about-gamer-guys-anyway/
---
That is going to do it for me this lovely Sunday! I hope everyone enjoyed reading today's post and that you found some new content creators to like and follow! I will see you guys back here on Tuesday for the next edition of Top Ten Tuesday. Remember to always stay kawaii and cuddly my pandas. MUAH! XOXO
---
Disclaimer: All imagery and photos come from searching for them on the internet. I have no claim or right to them. If I find any links I will always post them (this usually entails fan art or any other work affiliated with an artist).