Henlo my pandas and welcome to the Top Husbando Battle!
Yes, that's right. We are having a face off of your favorite Husbando's from anime nominated by you all over on Twitter. I had such a fun time with the Top Waifu Battle that I thought I would bring it back for another round. The winner of the Top Waifu Battle was none other than Holo from Spice and Wolf!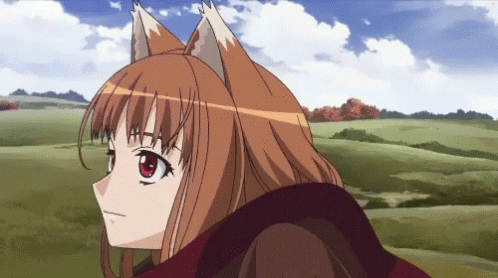 I was actually surprised that she beat out Rias from High School DXD. Rias is still one of my favorite waifu's so I was rooting for her. She did win Best Waifu in the Right Stuf Anime competition so I'll take it! If you are ready to cast your votes in the Top Husbando Battle go ahead and click the link here: https://www.polltab.com/bracket-poll/s7p1al-cH. The first round will be open until midnight on August 6th! Get those votes in peeps! May the best Husbando win!!!
(P.S. We all know it's Dazai sooooo everyone else doesn't stand a chance 😛 )
---
Disclaimer: All imagery, photos, and gifs come from searching for them on the internet. I have no claim or right to them. If I find any links I will always post them (this usually entails fan art or any other work affiliated with an artist).