Happy Halloween my ghouls and gals!
Welcome to the Spooktober edition of Jon's Creator Showcase 2019! I am here to bring you guys another round of content creators post for the month of October. This is my third year hosting and I couldn't be more THRILLED to be here. Today is Halloween and I am excited to see what you have all been cooking up in terms of Halloween costumes. I'll be keeping an eye out for them on Twitter 😉
A while back Jon from Jon Spencer Reviews created a little thing called Jon's Creator Showcase. This is where Jon asked YOU as creators to submit your work to be featured in a monthly round-up that could be shared with everyone around the world. This project has taken off and grown so much from that very first initial post thanks to everyone in the blogging community. I want to take a moment to thank Jon and everyone for coming together to create such an amazing project and I hope this continues for a long time!
The goals of this showcase are as follows:
Give exposure to both the host & creators who submit content to the showcase.
Highlight a wide variety of content including written word, art, video, audio, etc.
Allow for all creators, regardless of skill or current recognition, to participate and share their creations.
Encourage involvement from creators across all platforms.
Offer a fun and interactive way for people to discover new and interesting creations.
Inspire growth and exploration for both the host and creators.
I will say time and time again…without all of you and your creative talent WordPress would not be where it is at today. I think it is incredible that we have a community of so many talented individuals that we can turn to and even look up to when we need to find inspiration. I hope everyone continues to make fun and exciting content for the anime community ❤
Alright ladies and gents! Let's get to these content creators post!
---
Reviews: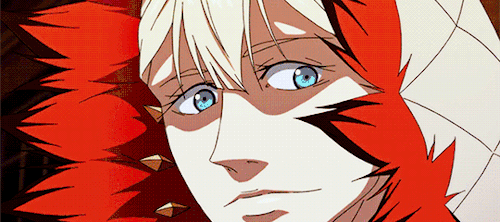 Jon kicked off our post with his Hero Mask Part 2 Review! Jon goes into detail about how Hero Mask might possibly be the worst Netflix original anime on the platform. I haven't watched too many Netflix anime originals but this review is definitely worth the read if you have been considering watching Hero Mask or 7 Seeds.
If you have been DYING to see Mikoto Shinkai's newest film Weathering With You but don't live in Japan you might want to check out Sirius Write's review on the movie…or if you wanna keep the mystery up until it's U.S. release in 2020 then continue scrolling through this thread XD
Watching the second course of Fire Force this fall season? Well I have the post for you! Matt Doyle dives into episode 8 of the series and gives all of his thoughts and opinions on the show thus far. If you wanna get lit then be sure to head on over to Matt's site to check out his work!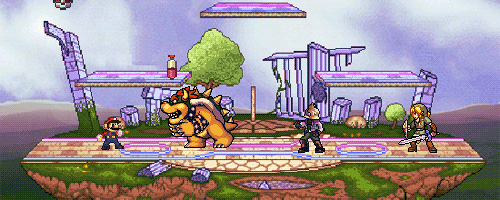 Have you been a fan of Nintendo since the birth of it's console in 1983? Maybe you were born a little later a remember the Nintendo 64 which was released in 1996. Whatever the reason for being a fan FBoiOpinions reviews the AVGN (Angry Video Game Nerd) who plays old school games from the Nintendo system. If you love video games or just need a change of pace from the anime community then make sure to peep this post!
---
Discussions: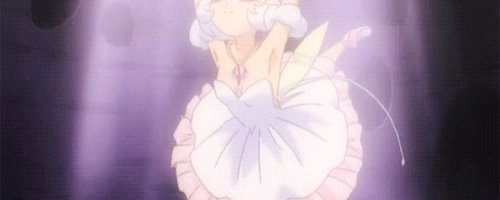 Scott from Mech Anime Reviews discussed one of the most beloved classic anime's Princess Tutu over on their blog in September. If you love ballerina girls and classic anime then head on over to Scott's blog to check out his work!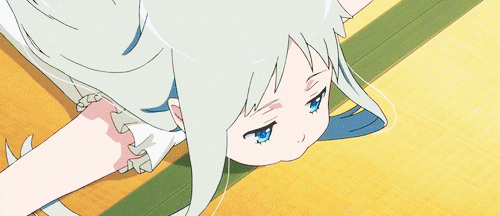 Whose cutting onions in here again?! Little Anime Blog took on the heavy themes of death and acceptance in one of the saddest anime out there…Anohana. Yeah…you all know which anime I am talking about. If you want to get up all in your feels once more and relive the series bit by bit then make sure to grab a bunch of tissues before reading this post.
Having trouble with fighting anxiety and self-loathing thoughts? Well you are not along! Lethargic Ramblings resonated with a video game called Celeste and discusses his own personal life experiences with these feelings. As Leth states, "Celeste is a metaphor for overcoming your own life struggles." Highly encourage anyone who is feeling down in the dumps to check out this post!
Are you into visual novels? Well so is Dewbond! Dewbond takes a shallow dive into the free visual novel Doki Doki Literature Club. If this is something you have been meaning to read maybe Dewbond can persuade you to do so with their post! Go take a peek my pandas!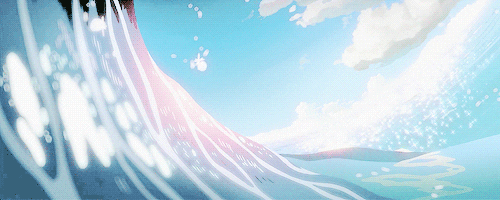 The good, the bad and the ecchi. Ever wonder what it would be like to get stranded on a deserted island? Me neither XD Fred wrote about the survival science behind the anime Are You Lost? which premiered this summer. If you like cute girls getting deserted on an island and ecchi anime then you have come to the right place.
Do you have a special partner in crime? You do? Then you might want to head on over to Nerd Rambles OWLS September blog post dedicated to partners in crime! In their post they discuss topics such as what specifics people look for in a partner, what core values draw humans to one another, and what makes a healthy/loving relationship work.
We all know there is a long running debate in the anime community about subs versus dubs…but what about fan subs? The Animanga Spellbook writes about whether or not fan subs should be taken as gospel. I.e. should they be taken as true word or should they just be for the sake of entertainment purposes. I haven't seen many people write about this topic so I find it rather intriguing. Highly recommend this post if you are on the fence about fan subs as a whole.
---
Awards, Anniversary's and Specials:
A HUGE milestone for The Otaku Author who hit 500 post on his blog! Congrats Lynn on doing the unthinkable for many of us. I am well on my way to 500 blog post but still have a ways to go. Be sure to go show some love and congratulate Lynn on his accomplishments! Make sure to hit that follow button as well!
I remember doing the Sunshine Blogger Award not too long ago. Keikos Anime Blog also took the incentive and did this prompt over on their blog. If you don't know what the Sunshine Blogger Award is then what are you waiting for?! Go to Keikos website and check it out for yourself!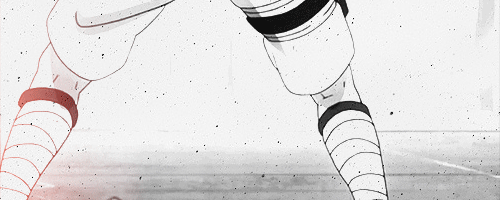 Nothing quite like a 20th anniversary special! Matt in the Hat did a whole post dedicated to Naruto's 20th anniversary in which he list his top 10 male characters from the series. Man! Crazy to think that Naruto has been out for 20 years now. We are gettin' old peeps…well I am anyways lololz
---
Other Featured Post:
Crow's World of Anime "Call of Fame: Re:Creator's" post: https://www.crowsworldofanime.com/posts/call-of-fame-recreators/.
Shallow Dives in Anime's "Shinmai Maou no Testament: One Year Later" revisit post: https://shallowdivesinanime.wordpress.com/2019/09/09/shinmai-maou-no-testament-one-year-later/.
YumDeku's "Top 5 Anime Worlds We Wish Were Real" post: https://myanime2go.com/2019/10/top-5-anime-worlds-we-wish-were-real-has-anime-fans.html.
Nerdy Perspective's "Caught in a Bad Romance: Given Anime" review post: https://anerdyperspective.com/2019/10/06/caught-in-a-band-romance-given-anime-review/.
Naja's "Five Totally Out There Dating Sims You Have To See To Believe" post: https://blerdyotome.com/2019/09/13/five-totally-out-there-dating-sims-you-have-to-see-to-believe/.
Pinkie's "Arceus: The Pokémon God" post: https://pinkiespokemon.com/2019/09/02/arceus-the-pokemon-god/.
Hikari Otaku Station's "Underrated Anime: Cinderella" post: https://hikariotakustationhome.wordpress.com/2019/09/17/underrated-anime-cinderella/?preview=true.
Moe Gamer's "Senran Kagura Burst RE:NEWAL: The Pairing of Sword and Shield" post: https://moegamer.net/2019/09/24/senran-kagura-burst-renewal-the-pairing-of-sword-and-shield/.
Infinite Zenith's "Masterpiece Anime Showcase: K-On!!, Appreciating Everyday Life at After School Teatime and The Road to Graduation At the Nine Year Anniversary" post: https://infinitemirai.wordpress.com/2019/09/14/masterpiece-anime-showcase-k-on-appreciating-everyday-life-at-after-school-teatime-and-the-road-to-graduation-at-the-nine-year-anniversary/.
---
I think that is everyone! (I mostly certainly hope so because I've been working at this post for a couple of hours now and I am ready to do other things with my day). If you have made it to the very end of this post thank you so much for sticking around and reading through everything. You totally rock! Again, thank you to everyone who joined in on this project. Like I said before this community wouldn't be anywhere without all of you! So keep on keeping on! I hope everyone has a fun and scary filled Thursday (if you are celebrating Halloween). I'll keep an eye out on my Twitter for pics of everyone dressed up. Make sure you are following me on my Twitter @paperpandabears. Remember to always stay kawaii and cuddly my pandas! MUAH! XOXO
---
(Disclaimer: All imagery and photos come from searching for them on the internet. I have no claim or right to them. If I find any links I will always post them this usually entails fan art or any other work affiliated with an artist).