Well well well…Look who it is! Yes, tis I. I'm here to resurrect my dead blogging career for the time being. How have you've been my ghouls and gals?! I have missed you all terribly. I've been mainly hanging out on AniTwitter since I haven't been blogging but I wanted to pop on here today to write an updated post. Most of you know that October is my favorite month out of the year and I had to share some creepy cute anime with you all. Usually Tuesday's are reserved for Top Ten Tuesday post but just for today it will be Top Five Tuesday. I have been seeing a slight trend in anime series that are creepy yet cute. Like anime series that deals with the occult or demons and it may be gory but it has a certain cuteness to it, whether that be the art style or the characters themselves. I never knew I needed creepy cute anime in my life until now. So, without further delay lets recommend some series you all should watch!
---
Sleepy Princess in the Demon Castle
---
As Miss Beezlebub Likes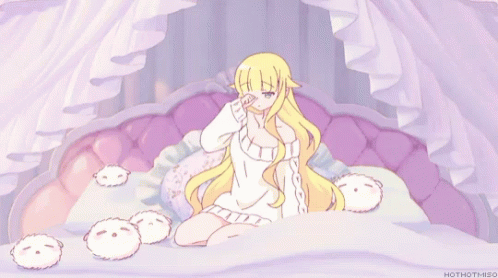 ---
Love Tyrant
---
Demon Girl Next Door
---
Dropkick on My Devil
---
I would just like to say this new block editor is horrendous. This is my first time using it since it was forced changed earlier this year. I may end up moving KawaiiPaperPandas to a new platform. If you guys have any recommendations for other blogging site platforms please feel free to let me know! Any help is greatly appreciated.
We are currently gearing up for the third annual WordPress Anime Awards. Nominations will happen towards the end of November and public voting will happen in the month of December. Although 2020 has been a terrible year in most regards we have had some incredible anime series come out this year! I can't wait to see the results in January. Be sure to follow me on Twitter at paperpandabears so you don't miss out on all the action!
I think that is going to do it for me today! Thank you all so much for stopping by and I hope everyone stays healthy. Be sure to wash your hands, wear your mask, and social distance as much as possible! I'll catch you all in my next post. Remember to always stay kawaii and cuddly my pandas. MUAH!
XOXO
Aya
---
(Disclaimer: All imagery and photos come from searching for them on the internet. I have no claim or right to them)